Poiradize or Ginger Poiradize: a subtle blend of brandy and pear juice, all balanced thanks to the acidity of lemon.
A light and thirst-quenching cocktail that will brighten up your evenings with friends, the Ginger version will be slightly spicy as you wish.

Ingredients for a dose of Poiradize or Ginger Poiradize
• 4cl of Olivet Covifruit Williams Pear Eau de Vie
• 1cl of cane sugar syrup or 1 teaspoon of brown sugar (for more crunch)
• ½ squeezed lime
• 9 cl of Covifruit sparkling pear juice
• To prepare a Ginger Poiradize, a little grated ginger and a slice of fresh ginger
I make my cocktail
1 – I pour the brandy and the sugar in a shaker
2 – Je presse un demi-citron que je mets dans le shaker
3 – I shake!
4 – I stack ice cream and put it in a Long Drink glass (fruit juice glass type)
5 – I pour the mixture into the glass
6 – I add the sparkling pear juice, a little brown sugar and a lemon wedge on the glass for decoration along with a straw.
How about indulging in a delicious taste of ginger? To achieve a Ginger Poiradize, now is the time to add a little grated ginger as well as a slice of fresh ginger for decoration.
7 – I taste and share the Poiradize or Ginger Poiradize with my friends!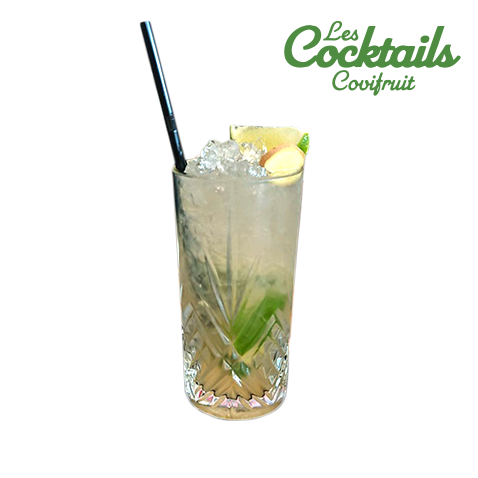 Discover our other Covifruit cocktails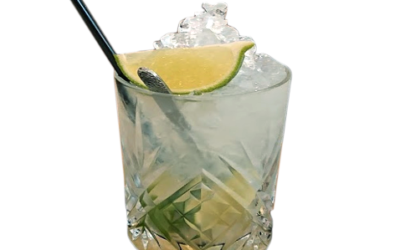 Le Ti Poire, Exoticism made in Olivet. A fresh and refreshing cocktail marvelously combining pear and lime.