La Poire d'Olivet
Our Aperitifs
Les Jus Covifruit
Chocolates and desserts
Traditional know-how from Orleans fruit
Deli
Wine and Spirits
Fruits and Vegetables
Gourmet baskets
Find the best local products at the right price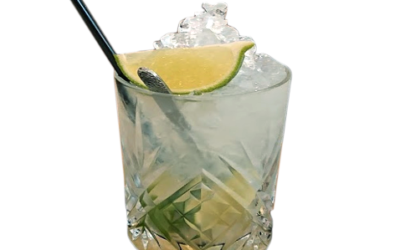 Le Ti Poire: Exoticism made in Olivet A fresh and refreshing cocktail marvelously combining pear and lime Ingredients for a dose of Ti-Poire • 4cl of Olivet Covifruit Williams Pear Eau de Vie • 1cl of cane sugar syrup or 1 teaspoon of brown sugar (for more crunch) • ½...
Our store of local products
Covifruit are local stores in Olivet and La Ferté Saint Aubin. We offer a wide range of fresh fruits and vegetables, cheeses and cured meats. A special attention is given to local supply.
You will also find a delicatessen and a cellar highlighting regional products. It is also on our premises that Olivet Pear, Crème de Poire, Coeur d'Arlicot, l'Olivetain are produced. We also offer to our customers fruits juices made with pears and apples we selected ourselves.
COVIFRUIT also offers you to make your fruit baskets or gourmet baskets on request.
Best regional products in short circuit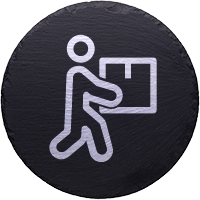 Advice, service and help for the elderly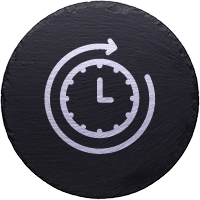 Pre-orders and reservations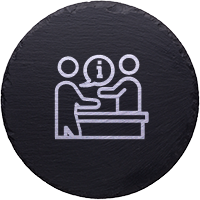 Looking for a product? We find it for you!
La Poire d'Olivet and other spirits
Discover

La Poire d'Olivet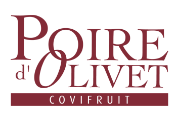 Several times medalist, our brandy is reputed to be most fragrant thanks to a manufacturing process which perpetuates the tradition. Between Loire and Sologne, the Orléanais offers us an exceptional terroir. Titrated at 50 ° our brandy reveals all the aromas offered by Williams Pear.
An exceptional product which has stood the test of time
Olivet Williams pear brandy was born from medieval esotericism. It was the monks of Micy who first produced this powerful, fragrant alcohol in the sixteenth century using local pears.
Each year, over 150 tonnes of hand-picked ripe pears are distilled to provide approximately 10,000 litres of alcohol which will be used to fill various types of bottle.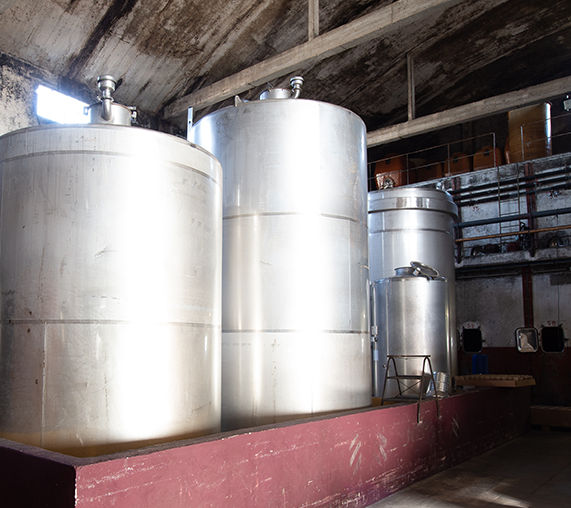 The secrets of artisanal production
The pears used to produce Poire d'Oliver are grown in the Canton of Olivet itself in the heart of the French orchards, in one of the largest agricultural regions in Europe.
The fruit-growers hang bottles in the trees in secret locations, enclosing the young pears inside them. Theses peers go on to grow inside their glass shelter.
Our aperitifs are made from original and unique recipes.
The blends and all the stages of production are carried out on our historic site in Olivet, in the premises of the Cooperative Viticole et Fruitière.
Olivetain was born of a union between grape juice from Orleans and qine alcohol. The subtlety of the Orléans region combined with the strength of wine alcohol and the aging of several years in vats give it a unique character perfect partner for pre-dinner snasks among friends.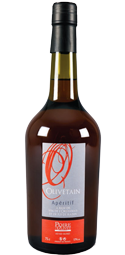 William's Pear Eau de Vie combined with grape juice gives birth to Poiretain. This traditional drink is the ideal companion for aperitifs with friends.
Coeur d'Arlicot was born of a subtle blend of wines from the Orléans region, cherry brandy and morello cherry syrup. The fruit of a passionate encounter between cherry enthusiasts, Coeur d'Arlicot is an invitation to sweetness.
Crème de Poire is a blend of Williams pear brandy, sugar syrup and Williams pear juice. The fruits come entirely from the Orléanais terroir, known for the cultivation of pears. In subtle sweetness, allied with the wealth of its aromas, will certainly enchant those who love fresh sensations.
We master all the stages of the manufacture of these alcohols which require up to 5 years of patience before they can be tasted!
We wish you a pleasant discovery of these products of which we are proud and which we develop with the passion to sublimate the taste of the fruit.
Visit our stores or at meet us at regional exhibitions to find out more.
Les
j

us Covifruit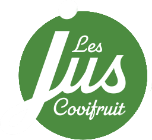 Covifruit has developed several 100% pure juice from apples and pears from orchards in the region. Our products are made from apples and pears harvested by hand in the Center Val de Loire region.
Artisan and attached to traditional manufacturing methods, Covifruit entrusted the production of its juices to Vergers de la Manse (producer of the Culinary College of France). Vary the pleasures by tasting one of our products (apple juice, pear juice, cherry apple juice, quince apple juice, etc.)